Feature Your Brand on HINF TV
In 2020, Nursery Online worked with HINF and brought to the market the first true digital trade show. There were over 400 visitors, many international from as far as Malaysia, South Africa, Canada and Australia!
HINF is back on track with a big in-person event this October, but with many international travel restrictions in place and COVID cases still high, it is important for exhibitors that they still reach international buyers, retailers, distributors and domestic customers who simply aren't able to come to the event. Hence, Nursery Online will help make HINF 2021 a physical and digital show so it is available to all our friends.
Be part of the live coverage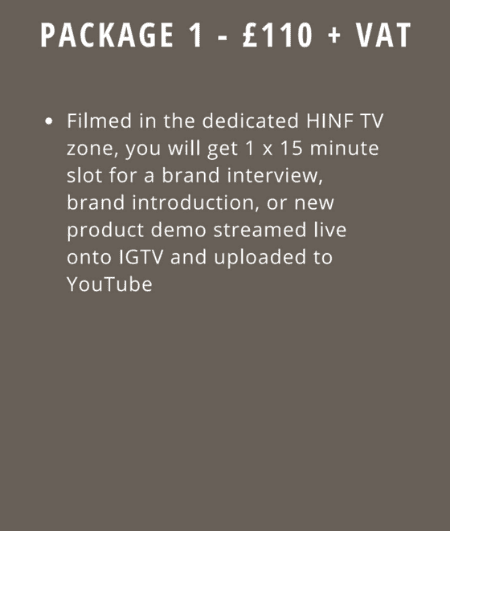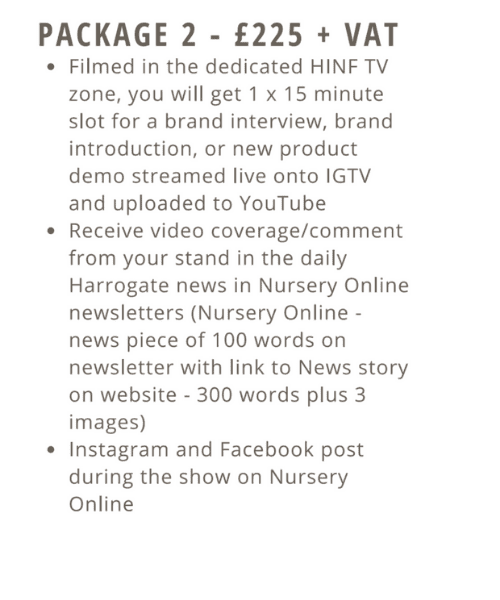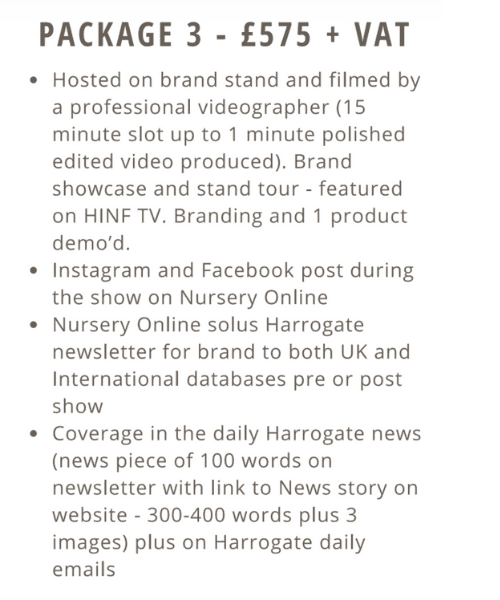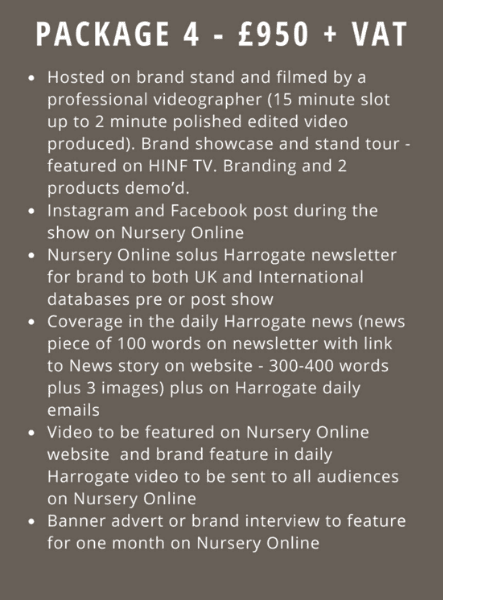 Mon
Tue
Wed
Thu
Fri
Sat
Sun